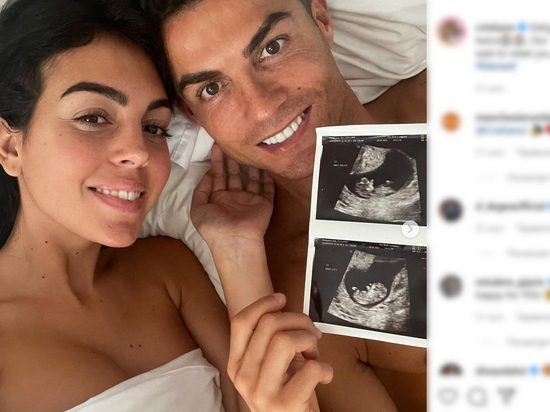 The 36-year-old captain of the Portuguese national football team, as well as the player of the English club "Manchester United" Cristiano Ronaldo, announced that his girlfriend Georgina Rodriguez is expecting twins. The fact that Georgina was pregnant was known before. But now the athlete has published a photo with his beloved and with ultrasound images.
"I am glad to announce that we are expecting twins. Our hearts are full of love – we cannot wait to meet you," Cristiano wrote on his Instagram page. This news was greeted by millions of subscribers of the legendary football player.
Recall that Ronaldo has four children. The eldest is Cristiano Ronaldo Jr., who was born in 2010 from an unknown mother, Eva and Mateo, who were born in 2017 from a surrogate mother, and Alan Martin, whom Rodriguez gave birth to in 2017.