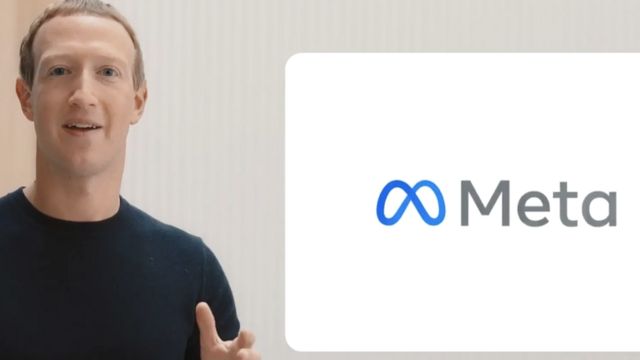 Mark Zuckerberg will now be CEO of Meta.
Facebook has changed its name to Meta. The name of its main social network, however, remains the same.
The rebranding was announced at the annual conference of Facebook developers, according to the official version the new name will better correspond to the current activities of the company. According to Facebook CEO Mark Zuckerberg, the company will be called Meta "starting today."
Facebook has recently shared plans to create a "meta-universe" – an online world in which people can work, play games and communicate, often using virtual reality helmets.
"From now on, we're going to be primarily Meta, not Facebook. That means you won't have to use the Facebook name to refer to all of our services," Zuckerberg said.
"Today we are perceived as a social media company. But in our DNA, we're a company that creates technology that connects people," he said.
The businessman expects to have about a billion people in the "meta-universe" by the end of the decade.
In addition to the social network of the same name, Facebook owns another network, Instagram, as well as the popular messenger WhatsApp. All of them will continue to operate under their former names.
The renaming was preceded by an avalanche of negative publications about Facebook products, based on internal documents disclosed by former company employee Frances Haugen. In all cases, she said, Facebook put its profits ahead of the well-being of its users.
In 2015, another Internet giant, Google, underwent a similar restructuring, renaming its parent company Alphabet. The company's products retained their former name, and the new name is rarely used.